Why Animal Friends?
Over 25 years' experience as pet insurance experts
FREE 24/7 vet video consultations for dogs and cats
Donated over £7.8 million to more than 700 animal charities
Choose from a range of excess options of £69, £99, £159, £199 or £249
Vet fees cover up to £18,000 to suit your needs
Your vet can claim online on your behalf.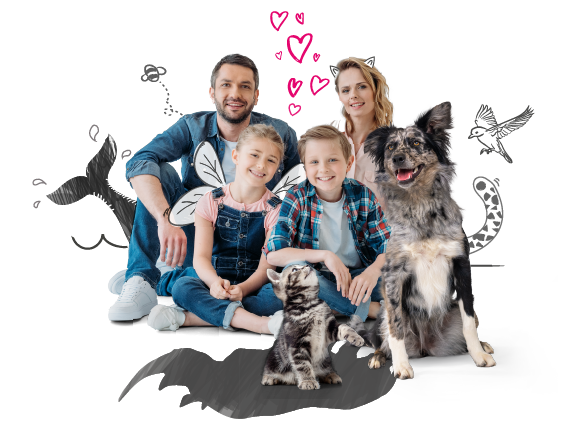 Our policies
We have 5 types of pet insurance policies, including two options for Lifetime, each with different levels of cover for the cost of vet fees.