Why a rescue cat is the perfect addition to your family
If you feel as though your home is lacking something and you are craving a furry companion to curl up with in the evenings, you may be considering bringing a cat into your family.
A pet is a great idea as they can provide companionship, unconditional love and loyalty that is hard to find elsewhere.
Introducing a cat to your life will provide you with the furry cuddles you need, while still allowing for the independence of your everyday life.
However, before you rush out to buy a new kitten, it is worth considering visiting a cat rescue centre, and offering a new forever home to a kitten, or cat, who may need one.
Adopting a rescue cat is a decision with an incredible number of benefits and rewards that you may not have considered. To help you understand why a rescue cat is a brilliant addition to any family, we have put together a list of the reasons why you should consider adopting one!
It will install kindness
Adopting a rescue cat is a great way to show your family that compassion, and love is something you want to incorporate into your home.
It will be a great example of kindness and selflessness, which is an important thing to promote, especially in families with children.
Cat rehoming will show your family, especially young children, that you believe it is important to care for others, give second chances and prioritise the needs of others. This will encourage them to do the same.
Sociability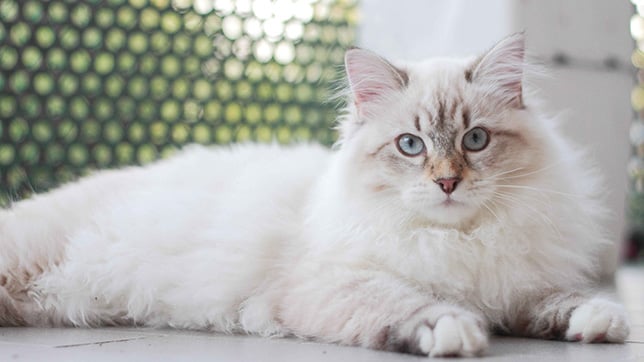 Adopting a cat can help tear the kids away from the TV, and instead bond over selecting a new addition to the family
This is a brilliant way to bring the family together, and give a rescue cat the chance to belong in a safe, affectionate environment.
A new friend
A pet that you adopt, and provide with the love and attention that they may not have been able to get in a shelter, will feel extremely appreciative that you have given them a new home.
This acknowledgement will mean that your rescued cat will form an extremely strong bond with you.
A shared bond like this can make coming home every day much more enjoyable, and will make caring for your pet a special, unique experience.
Keep everyone busy
If you are looking for a productive, meaningful way to fill spare time then earning the love of a cat is an incredibly rewarding process.
Adopting a pet from a cat rescue centre may mean that a few extra weeks are needed to help your new companion settle in, and it may take a little longer to completely earn their trust.
However, the process will not be a tedious one, learning about your new pet's personality and habits can be greatly entertaining. Along with this, the eventual achievement of having a new furry friend to love is worth the journey.
There you have it, four reasons to adopt a cat, and make your family life that little bit more loving.
While adopting rather than buying a cat has an incredible number of benefits, it is still important to give them the same level of care. One of the best ways to do this is to have a look for the best pet insurance for cats available on the market, which will ensure that your new friend and your bank account are cared for in any circumstance.
We've written some handy cat advice guides, to help you unlock the secrets of your mysterious moggy.
Cat insurance can help cover the cost of veterinary treatment if your cat gets injured or falls ill.
We know pets
Animal Friends Insurance is a multi-award winning FCA-regulated pet insurer, founded in 1998 to provide industry-leading pet insurance and first-class animal care to create a better life for every animal.
As one of the UK's largest pet insurance providers, Animal Friends works with vets, veterinary professionals, and partners pioneering the latest veterinary technology & healthcare advancements to achieve our vision.
Our policyholders have helped donate over £7.8 million to more than 700 animal charities worldwide and by educating and inspiring others to act on current events and responsible pet ownership, Animal Friends is driving positive change for animal welfare and conservation.