Dog insurance for your needs and budget.
We believe every pet has the right to be protected. Cutting through the confusing insurance lingo can be tricky, which is why we've created a range of simple and easy to understand policies to suit you and your favourite pooch's needs.
Find out how our policies work below: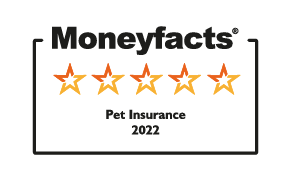 Our policies
We have 5 types of pet insurance policies, including two options for Lifetime, each with different levels of cover for the cost of vet fees.
Pre-existing conditions aren't covered, unless they have been treatment and symptom free for more than 2 years. We consider a condition to be pre-existing if your pet showed any signs or symptoms of it before your cover start date, whether they needed treatment previously or not.
Pet insurance premiums increase as your pet gets older, as the chance of your pet becoming ill increases. Excesses apply to all our policies and a co-payment is currently payable on claims if you renew your policy after your dog turns 8 years old.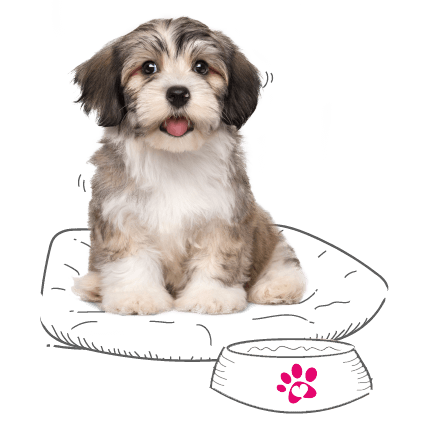 Puppy insurance with PupStart
Not only can our policies cover puppies from 4 weeks old, if your dog is under one year old you will also get additional exclusive benefits with PupStart, our uniquely tailored puppy programme.
You'll have access to:
Puppy clinics and training with our vet experts at Joii Pet Care
One month free flea and tick treatment
Online introductory puppy first aid training
The chance to win a puppy prize bundle worth £200*
Puppies are covered under our dog insurance policies. *Giveaway terms and conditions apply.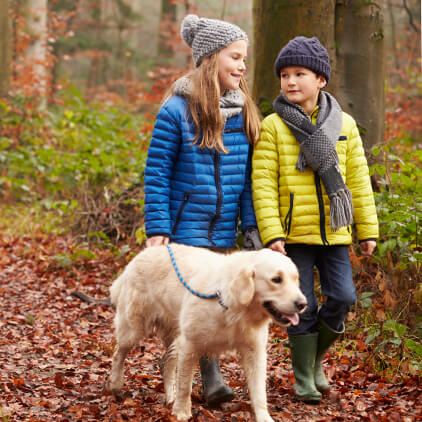 Buying your first dog? Let us help...
If you're thinking of getting your first dog, our free advice can help you with some important decisions and how best to prepare your home for their arrival:
A checklist to help you with every step
Breed guide including typical claim statistics
Not sure? Key things to consider:
Vet fees are not standardised in the UK and can vary from practice to practice with factors such as location, your pet's age and the severity of the condition all having an influence on the cost of treatment.
Based on the total amount of closed claims for small dogs received by Animal Friends Insurance in 2020, the average cost for lameness was £931 and for diabetes £1,279.00.
As treatment and medication for our pets becomes more advanced and sophisticated, the cost of veterinary fees is likely to rise too. Pet insurance can help give you the support you need when the worst happens.
Many of our policies also include additional benefits such as cover if your dog is stolen or goes missing, or if they injure someone or damage their property, providing you with extra protection and assistance. Find out more about these benefits in our policy terms and conditions.
It's important that you choose a policy and cover level that is appropriate for both your dog and your budget. When you get a quote with us, we'll take you through a step-by-step process to help you decide on the type of cover you need.
Animal Friends Insurance was founded in 1998 with the sole aim of providing pet insurance as a means to help support animal welfare and conservation. To date, we have donated over £6 million to over 600 animal welfare charities worldwide.
We don't just sell insurance, we make a difference.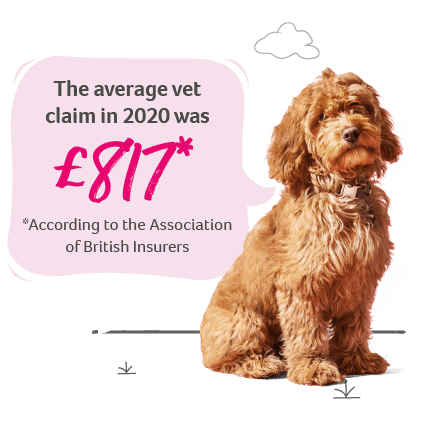 How much cover do you need?
According to the Association of British Insurers, the average vet claim was £817 in 2020.
Knowing how much your dog could cost is important so you're prepared with the right type of policy and we're here to help with cover up to £18,000 in a year.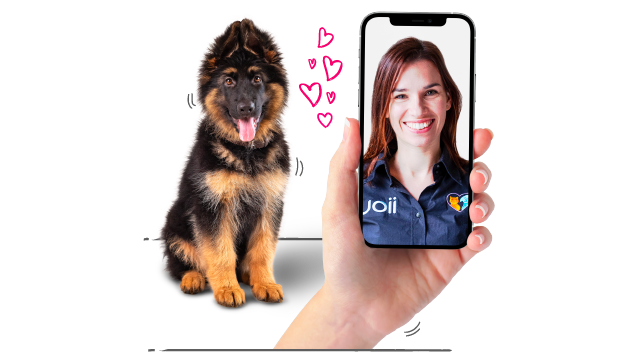 Speak to a vet, any time, for free
As an Animal Friends customer you have access to free vet video consultations and advice, through the Joii app.
You can speak to the veterinary experts at Joii Pet Care from the comfort of your own home 24 hours a day 7 days a week.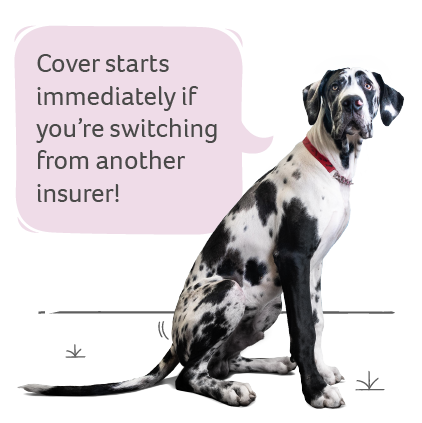 Looking to switch insurer?
We'll cover you immediately for new illnesses and conditions when you switch from another provider, which means you can switch providers and your pet will receive continuous cover should they become unwell.

For accidents, there is still a waiting period of two days.

Terms and conditions apply.
Dog insurance FAQs
Dog insurance helps you to cover the cost of veterinary treatment if your dog gets injured or falls ill. It can also have additional benefits such as cover if your dog dies or is put to sleep (if you paid for them) or if they injure someone or damage their property.
It is important to choose a dog insurance policy that best suits your needs now and in the future. We have policies that can provide cover for accidents and illnesses. If you would like to cover your dog for long-term conditions which will need treatment year after year, such as diabetes, then you may prefer a Lifetime policy. If you have a smaller budget then you may choose to have cover for accidents only or for illness that will not last more than 12 months.
Find out which policy meets your needs by completing an online quote.
Many pet insurance companies do not cover any dental or gum treatment. Our Prestige and Assure Plus policies will cover dental and gum treatment if it was a direct result of an accident or injury.
Our Lifetime £10,000 and Lifetime £18,000 policies cover treatment for dental illness and accidents. In all cases, your dog will have needed a dental exam within a year of the injury or illness.
If your dog is lost or stolen we will pay a percentage of the amount you paid or donated for them, depending on their age, up to the cover limit amount in the policy you choose.
This benefit is not available on our Accident Only policies.
We do not cover pre-existing conditions unless they have been treatment and symptom free for more than 2 years.
We consider a condition to be pre-existing if your dog showed any signs or symptoms of it before your cover start date, whether they needed treatment previously or not.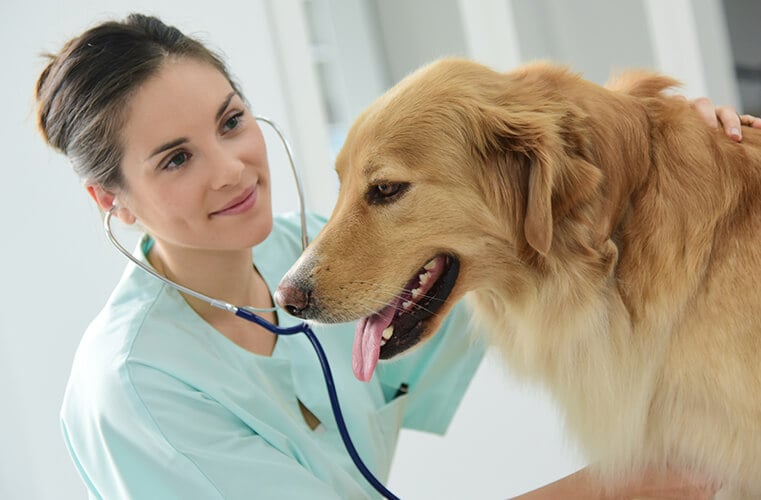 Need more dog advice?
Our dedicated dog advice also covers:
The best ways to buy, adopt or foster
How to apply dog first aid in an emergency
Knowing dog health condition symptoms
…plus many more everyday tips in our regularly updated guides.