Just like us humans, pets can sometimes develop illnesses and conditions that require taking regular medication to treat. These conditions can last anything from a few weeks or months all the way up to a lifetime, so it can be helpful to understand how you could potentially save money on these important medications while also making sure your pet has protection in the future if it's needed.
Why buy pet medication online?
Online pet pharmacies can be a great way to save money on the medication you'd usually get from your vet. Not only can they be cheaper to buy, they could also help you get the most out of your pet insurance.
If you have your pet insured, regardless of the level of cover you have chosen, your policy will allow you to claim up to a specific amount of money. By buying your pet's regular medication through an online pharmacy, where the costs are typically lower, not only does it mean you have less to claim back from your insurer, it also means that you are protecting the remaining amount left in your "pot" for you to claim at a later stage. This means that should your pet then have an unexpected accident or sudden illness, you may not have to dig into your own pocket to cover the costs.
Medicine Cost Comparison
| | | | | |
| --- | --- | --- | --- | --- |
| No. | Name of Medication | Condition that Medication can be prescribed for | Average Vet Price Point* | Pet Health Direct Website Price |
| 1 | Metacam, 15ml (0.5 mg/ml), Oral Suspension | Pain and Inflammation | £40.95 | £18.99 |
| 2 | Cardisure, 2.5mg, Flavoured Tablets | Heart Disease | £103.00 | £55.99 |
| 3 | Vetoryl, 30mg | Cushing's Disease | £140.54 | £56.99 |
| 4 | Atopica, 5ml (100 mg/ml), Oral Solution | Skin Conditions | £71.59 | £49.48 |
| 5 | Thyronorm 5mg, 100ml, Oral Solution | Hyperthyroidism | £98.50 | £59.99 |
*Average vet medication costs taken from Animal Friends claims data (May 2021 – May 2023)
What are the benefits of using an online pet pharmacy?
Saving money and protecting your insurance pot are already great reasons to use an online vet pharmacy, but purchasing your pet's medication online can also provide some other great benefits.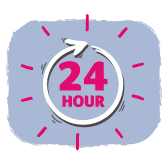 Available 24/7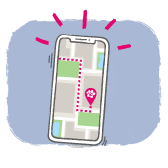 Track the status of your order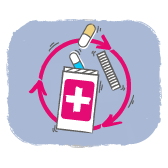 Prescription refills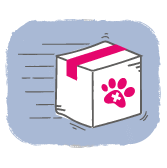 Direct to your door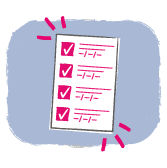 Prescription logs
When should I use an online pet pharmacy?
When you're looking to buy your pet's medication, it's important to consider the urgency of that treatment. If your pet needs immediate relief from an illness, injury, or a condition, buying your medication directly from the vet means that their discomfort or pain can be stopped as soon as possible. Urgent treatment and care are vital, so be sure to listen to your vet's advice.
We've partnered with Pet Health Direct, an online vet pharmacy, to help give our customers the chance to start saving on their pet's medication. You can click the button below to visit their website to see how your prescription costs compare.
How to start ordering your pet's medication online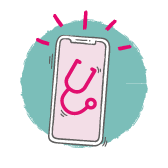 Get your prescription from your vet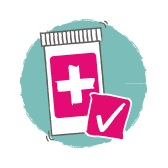 Go to your preferred online pharmacy and select the medication you need, this typically takes a few minutes to complete.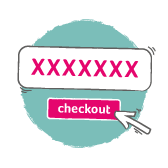 Submit your claim online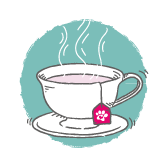 Relax as the medication comes to your door and we process your claim
While it may feel daunting to ask your vet for a prescription, your vet is there to help you and that includes helping you have more options when it comes to where you purchase your pet's medication.
It's important to know that even though many vets will readily provide you with the prescription, some practices may ask for a day or two's notice to provide it, and there are some that may also request a small fee. It's important that you take these factors into consideration and weigh them against your pet's needs before choosing to buy your medication online.
What happens to the cost of writing the prescription?
In some cases, your vet may charge an admin fee to write your prescription, as an Animal Friends customer this cost will be covered as part of your claim. Please make sure you upload the receipt as part of your online claim submission.
Which online pet pharmacy can I trust?
The UK government keeps an active directory of accredited internet retailers (AIRS). While this is a voluntary scheme, it can be a great place to find, or check, if an online medicine retailer can be trusted. You can find this list on their website here.