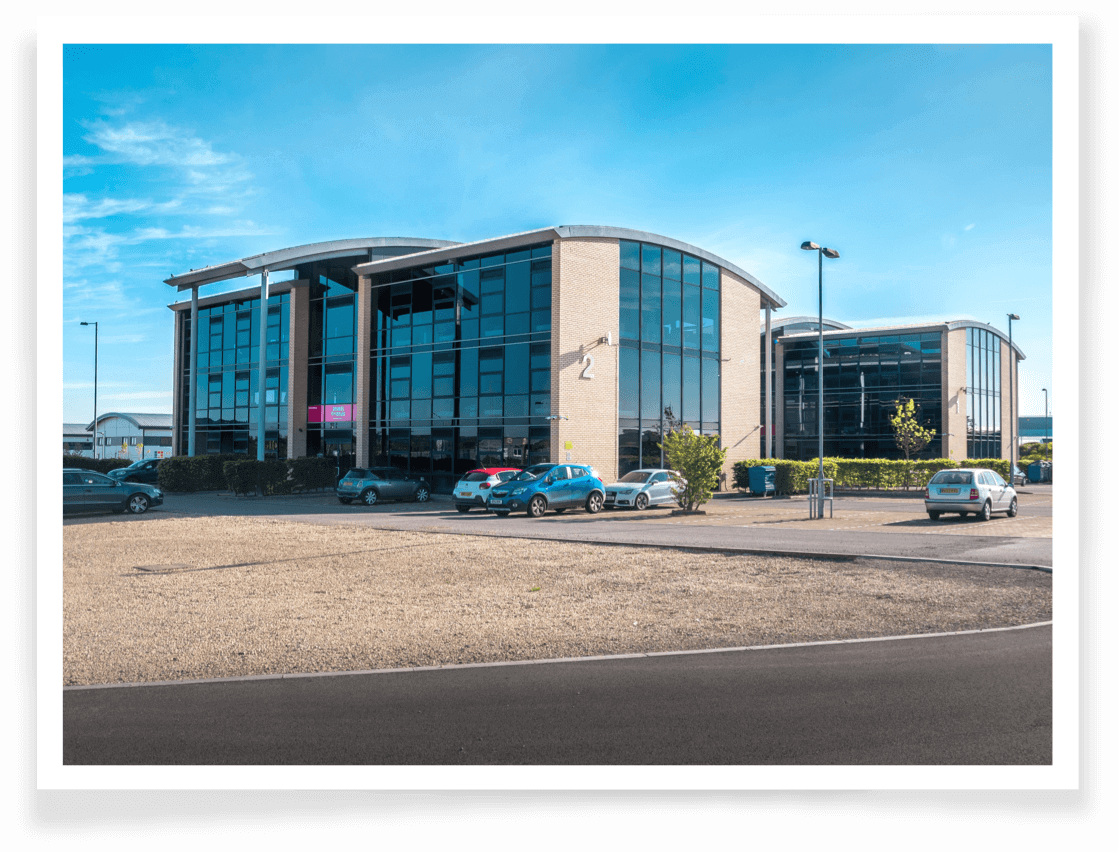 Animal Friends Insurance is an award-winning pet insurance company
Founded in 1998 to help support animal welfare charities while at the same time providing insurance to help towards the costs of our customers' vet bills.
We offer dog, cat, horse and rider policies to new and existing pet owners, through innovative ideas, strong ethics and pet expertise.
We are growing and looking to strengthen our brand proposition and put innovation and technology at the forefront of our business. We are passionate about helping our customers to look after their pets and strive to provide an exceptional, personal and caring experience as part of our service.
Inclusivity
Animal Friends Insurance is committed to a policy of equal opportunities in all aspects of recruitment, regardless of age, sex, marital status, sexual orientation, religion, race, colour, ethnic origin and disability.
We aim to ensure equality of opportunity in all our activities, and have a positive attitude towards equality of employment.
Our commitment
Our commitment to being a Disability Confident employer. We guarantee to interview all disabled applicants who meet the minimum criteria for the vacancies.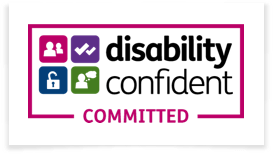 Armed Forces Covenant
We are proud to have made a pledge to the Armed Forces Covenant to employ and support staff from the armed forces community.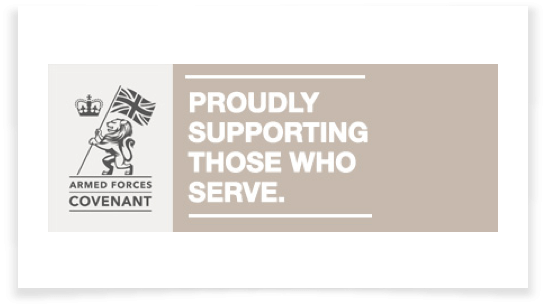 We are courageous
We do something that challenges us and takes us out of our comfort zone.
We are passionate
We embrace adventure in the pursuit of excellence in all we do.
We are kind-hearted
We hope to inspire others by doing the right thing and treating others with respect.
Gender pay gap report
Westley Pearson, Managing Director said: "Since our last report, the percentage of women in our Senior Leadership Team has increased to 56% and women outnumber men across the company as a whole, which is unique in an industry that is traditionally very male-dominated. This is an excellent reflection of our culture and values, and although there is always more work to do, I am proud that we are breaking away from that heritage and are on a par with, or exceeding, other companies in our sector in almost all areas. We continue to strive to be a truly diverse and inclusive company where everyone knows they are valued for their individual contribution."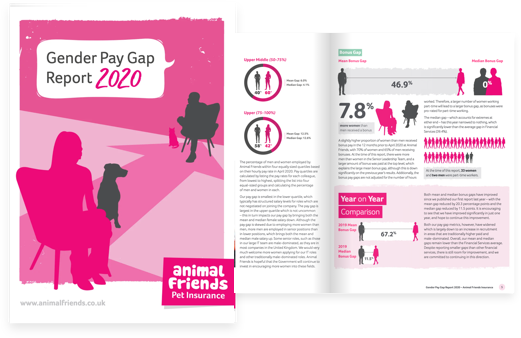 Get your birthday as a holiday day, added to your entitlement.
Pension scheme provided by Smart Pensions.
Exclusive discounts and cashback at hundreds of retailers.
Fully paid sabbaticals for every 5 years you work with us.
Savings on new bikes and equipment.
Have a dog, cat or horse? Great, you'll get up to 50% off pet insurance.
When bringing home a new cat, dog you are able to take one additional day of paid leave to settle your new pet into your home.
Save money on everyday healthcare costs with Medicash.
Supporting you with work performance, your health and well-being.
A tax-free sum of money to your family or chosen beneficiary.
Bonus for the employee of the quarter and the chance to choose a charity to donate to.
We'll do everything we can to help you find a healthy work-life balance. Our colleagues can sometimes work from home, in job shares, flexible work patterns, compressed hours and part-time.
If eligible, you can take up to 52 weeks maternity leave. We pay maternity leave at the statutory rate.
We treat parents adopting a child in the same way as those expecting a baby. If eligible, you can take up to 52 weeks adoption leave. We pay adoption leave at the statutory rate.
If eligible, we'll give you up to two weeks paternity leave at statutory pay to support your partner and the new arrival.
We can provide you and your partner the option to share the care of your child in the first year after birth rather than taking maternity and paternity leave. If eligible, you can choose how to split the available leave between you. Paid at the statutory rate.
We'll give you a reasonable amount of unpaid time off when it is necessary to take care of an immediate or unexpected event involving one of your dependants, for example if your dependant falls ill.
We offer the option to purchase up to an additional three days annual leave should you wish to increase your annual leave entitlement for the year.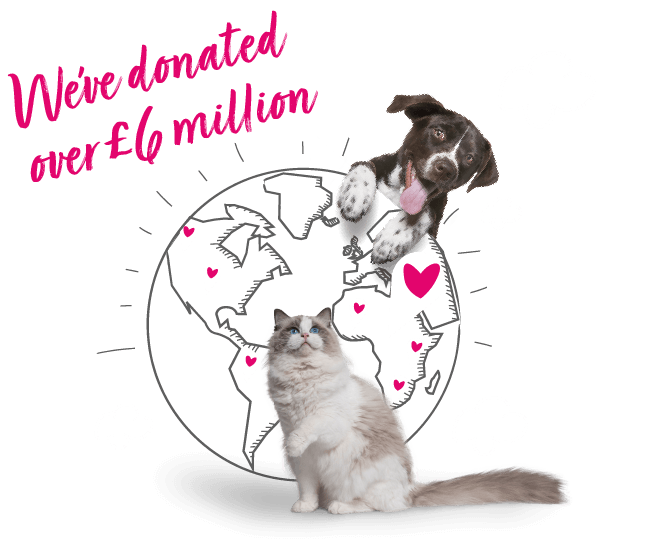 Charity donations
We have donated more than £6 million to animal welfare charities since the business was founded in 1998.
As an employee at Animal Friends, you will have the chance to be directly involved in what donations we make. From choosing a charity of your choice to even visiting them for a day as part of our Employee of the Quarter scheme.
Find out more about how we support charities.
Recruitment agencies
If you are a recruitment agency, you can register as a potential recruitment supplier for Animal Friends.
FAQs
Find information here on our application and selection processes, screening and interviews. If you have any other queries, please email us at careers@animalfriends.co.uk.
Applying
We use an online application process for all our vacancies. If you find a vacancy you're interested in applying for we'll need you to complete a few steps online to submit your application. Please make sure that you follow the instructions on screen.
We're not able to hold CVs on file or accept speculative applications. However, you can register for email alerts. You'll then be emailed with any new vacancies matching your requirements as soon as they become available.
For roles that require specific technical skills we may ask you to complete a test as part of the recruitment process.
Please contact careers@animalfriends.co.uk if you feel a disability may impact your performance and prevent you from completing any stage of the recruitment process. We'll work with you to make sure that we take the best course of action for you.
We will need you to attach your CV to your application to help us assess your suitability for the role. You can email careers@animalfriends.co.uk if you have any questions.
You'll receive an email confirmation when your application has been submitted successfully. We will be in touch as soon as we can with you by email or telephone to update you on the status of your application.
Yes, you can but we advise that you apply for roles that best suit your experience and skills. If you need further information about a role before you make an application, please contact careers@animalfriends.co.uk
We require all applications to be made online. However, if you're prevented from submitting an online application for a specific reason, please contact the Talent Acquisition Team to discuss this by emailing careers@animalfriends.co.uk
We're unable to employ anyone who doesn't have the right to work in the UK.
As we're a financial services business we are regulated by the Financial Conduct Authority. Under the latest UK regulation, we're not able to employ anyone who has had a CCJ, an Individual Voluntary Arrangement (IVA), made a default payment or declared insolvency or bankruptcy all within the last 6 years.
Due to the volume of applications we receive we're unable to provide feedback at application stage. If you've completed a face to face interview, we'll be more than happy to provide detailed feedback over the phone.
Interview
If you're successful in your application, a member of the Talent Acquisition Team will be in touch with you by telephone or email to let you know that you have been shortlisted and book you in for a telephone interview.
Our telephone interview is designed to review your skills, values and experience and provide you with further information about us and the vacancy. Telephone interviews usually last between 15 and 30 minutes and will be conducted by a member of the Talent Acquisition Team.
We're a values-based employer and, while we of course require a certain level of skill and experience for each role, we're also looking for people who can demonstrate our values:
We are visionary
We are human
We have a driven approach to what we do
We are trusted
The interview process will depend on the role you're applying for. We use a combination of telephone and face to face interviewing, assessment centres and skills-based assessments. Although we operate a standard one stage interview process, at times we will change this to make sure that we're acting appropriately for each role.
The Talent Acquisition Team will make sure that you're fully aware of what to expect at each stage of the interview process.
You should expect to meet friendly, passionate and open people who are keen to learn more about you and your background. There'll be lots of questions – technical, situational, competency and values based – as well as the opportunity for you to find out more about the role and Animal Friends as a company.
Your interview is likely to last around an hour. If there are to be any assessments during the interview the Talent Acquisition Team will let you know in advance.
Please take along your passport or birth certificate along with proof of NI as we'll need to verify your identity and right to work when we meet you. If you don't these documents, then please email the Talent Acquisition Team at careers@animalfriends.co.uk to find out what other documents you can provide instead.
We don't have a formal work placement or work experience scheme at the moment.
We don't cover travel expenses to and from interview unless circumstances are abnormal, for example if we request that you attend an interview in a location other than one local to the role.
Interviews can be quite daunting and although interviews should be challenging, we do try to make the whole experience as smooth and comfortable as possible. Here are a few things to think about in advance.
Read the job description in detail and make note of your strengths, skills and experience with the requirements of the job in mind.
Make sure you've researched the company thoroughly to help you understand some of the general skills we're looking for.
Consider things that you're proud of in your career so far, or those situations that have challenged you and show what you're capable of at work.
When you're asked a question during your interview, take your time to answer and think through what you want to say.
Consider what it is about Animal Friends and the job you're applying for that appeals to you.
Make sure you're on time and dressed smartly, allow extra time if you're not sure where you're going.
Be yourself – we want to see the real you!
Hours of work will vary depending on your role. Specific working hours are detailed on our job adverts.
Offer process
The Talent Acquisition Team will call you to let you know the good news! Your offer letter and full contract of employment will then be sent to you by email and in the post. Your offer of employment will be conditional upon us receiving satisfactory references and credit checks.
Once you've verbally accepted a job offer you will be contacted by a company called Verfile who will complete pre-employment screening on our behalf. You will be provided with full information of this process within our offer pack. Please note that our offers of employment are conditional on receiving satisfactory references for the last 5 years and satisfactory credit checks from the last 6 years.
Once you've verbally accepted a job offer you will be contacted by a company called Verfile who will complete pre-employment screening on our behalf. You will be provided with full information of this process within your offer pack. Please note that our offers are conditional on receiving satisfactory results from a credit check.
We are unable to proceed with our offer of employment if you have had a CCJ, IVA or made a default payment, declared insolvency or bankruptcy within the last 6 years. If you would like to discuss this at any stage of the process, please get in touch by email at careers@animalfriends.co.uk.
All the details will be confirmed within your offer pack, and your line-manager might also be in touch before you start to welcome you to the team.
We have a 'dress for your day' policy within our office which means you're welcome to wear casual clothes unless you need to dress smartly for an important meeting or an interview.