As pet owners, we know you'd do anything for your furry family members but with the cost of living continuing to rise, it can all start adding up for animal lovers.
We want to help you keep your pet happy and healthy without breaking the bank, by providing money-saving tips and everyday advice to ensure no one feels alone during this challenging time.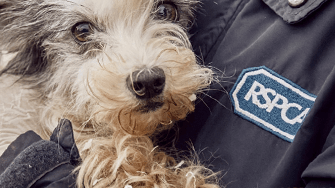 How to keep the costs of caring for a pet down as everything rises
From the food you feed them, to making sure they're still protected, read our advice on saving money while keeping your pet happy and healthy.
A helping hand on everything you need to know about feeding your dog while saving money.
Run out of dog food? Here's what you can feed them from your fridge or cupboard!
Our top tips on making sure you can keep feeding your cat while saving money.
Learn how to feed your cat with the food you already have in your fridge or cupboard!
Our top tips on cutting the cost of supporting your cat or dog without compromising on their health.
Advice for cat and dog owners to find their local pet food bank so that they can collect or donate to those in need.
Some DIY pet projects to help you re-purpose things you might have at home, making more at home for less.
Practical steps you can take to help keep their pets protected while cutting the cost of your policy.
We look at how vet fees work, how insurance can help and what options may be available if you can't pay a vet bill.
Ways to entertain the family and enjoy small moments of joy without breaking the bank.
Fun and easy-to-make Christmas gift ideas for pets or their owners.
The experts at Joii tell us how important it is to ensure our pets get the right care at the right time.