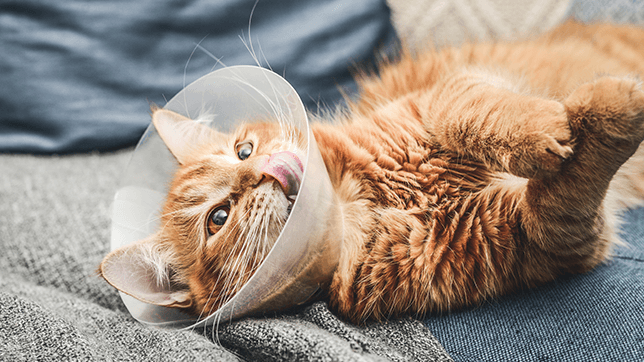 How to make veterinary trips more affordable
While we hope it's something that's never needed, a visit to the vet can sometimes be necessary and our pets don't have the luxury of free healthcare if they get sick, meaning that there's a bill to pay in the end.
We look at how vet fees work, how insurance can help and what options may be available if you can't pay a vet bill.
How do vet fees work?
Vets play a critical role in helping us look after our pets however, vet fees are not standardised in the UK. Practices can set their prices and charges which means that costs can vary between companies and locations, with evenings or weekend appointments usually costing more.
What is also not as widely known is that other factors may affect the price of treatment:
Size of your pet
Your pet's breed
Your pet's age
The condition or illness your pet is experiencing
Can I shop around?
When you're given a rough price for your pet's treatment, there's nothing stopping you from checking other veterinary practices to see how much they might charge. It's important to remember that vets are likely to avoid making commitments on costs without seeing your pet first, which might include consultation fees and added stress for your pet but you can at least get an idea of what a different practice may charge for treatment.
Do vets charge just to see your pet?
Most traditional vet practices do charge an initial consultation fee just to see your pet before treating them. This varies from practice to practice but it's usually something you can find on their website, or you could give them a call to ask how much it will cost for your pet to be seen.
Some animal charities like the PDSA will see your pet for free, but you have to qualify for their support before you're able to get an appointment.
Some pet insurers include free vet support with their policies. Animal Friends customers benefit from access to the Joii Pet Care app (see below). Using these free vet services for any concerns or queries, could help save you from an expensive and unnecessary trip to your local practice.
What if I can't afford a vet bill?
If your pet gets sick or injured but you are uninsured and can't afford the bill, you might be able to get help from certain animal charities like the PDSA, Blue Cross, Cats Protection, Dogs Trust or the RSPCA. It often depends on what help you already receive, but if you fit the criteria you could receive some of the payment or be offered reduced costs through their own clinics.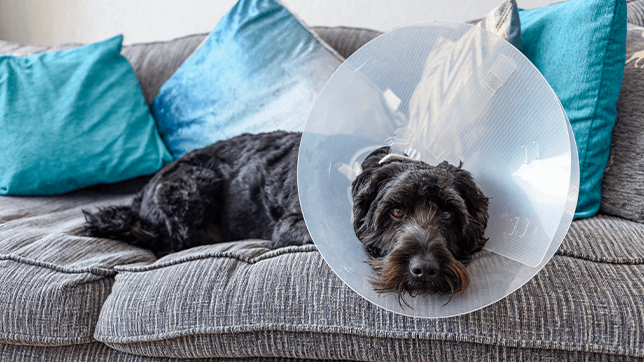 How can pet insurance help?
Pet insurance exists to help protect you against unexpected veterinary bills. While it's not mandatory to have insurance when you own a pet, it's always worth considering what you would do if the worst were to happen, and whether your budget could cover any unplanned treatment if your pet suffers an accident or illness.
Avoid taking things into your own hands
Regardless of costs, don't be tempted to use home remedies or take advice from anyone who isn't qualified to help. Unfortunately, many common human products and medications can cause more harm than good when used on pets.
Remember: Only follow the advice of a veterinary professional.
Use Joii to help prevent unnecessary costs
As an Animal Friends cat or dog policyholder, you can use the Joii Pet Care app to access qualified vet advice from the comfort of your own home, any time of the day or night. The app also offers a completely free pet symptom checker and steps on what to do next depending on the behaviours or conditions your pet might be displaying.
Is prevention better than the cure?
We think so! By simply putting in place good pet healthcare routines, food, and exercise plans and seeking advice early you can help prevent potential problems from starting, keep veterinary costs down and make sure your pet stays happy.
Remember: Each dog is different and can be affected by a range of specific conditions. You can learn more about breed conditions and how to stop them from developing with our guides.
24/7/365 with the Joii app.
Our partnership with Joii Pet Care gives Animal Friends policyholders free online veterinary help, whenever and wherever they need it. Download the Joii app today.
The vets and nurses at Joii can provide you with veterinary advice, preventative care and diet plans. Free and exclusive to Animal Friends customers. T&C's apply
We've written some handy cat advice guides, to help you unlock the secrets of your mysterious moggy.
Cat insurance can help cover the cost of veterinary treatment if your cat gets injured or falls ill.
We know pets
Animal Friends Insurance is a multi-award winning FCA-regulated pet insurer, founded in 1998 to provide industry-leading pet insurance and first-class animal care to create a better life for every animal.
As one of the UK's largest pet insurance providers, Animal Friends works with vets, veterinary professionals, and partners pioneering the latest veterinary technology & healthcare advancements to achieve our vision.
Our policyholders have helped donate over £7.8 million to more than 700 animal charities worldwide and by educating and inspiring others to act on current events and responsible pet ownership, Animal Friends is driving positive change for animal welfare and conservation.