10 ways to save money on pets
It's fair to say that as pet owners, we'd do anything for our four-legged family members but with the prices of basics such as fuel and food continuing to rise, it can all start adding up for animal lovers.
From the food you feed them, to making sure they're protected, here are our top tips on cutting the cost of supporting your canine companion or feline friend without compromising on their health or happiness.
Don't always buy new
As much as we might love to spoil our pets, this can still be achieved by buying things second hand. Pop into your local charity shop to look for some supplies such as their beds, blankets, toys and accessories. You might even find these online through Facebook Marketplace, Gumtree or other selling sites, giving you the chance to buy things at a cheaper price to help keep your cat or dog happy at home.
Share with others
For larger items like pet carriers and crates, it may be worth asking friends, family or neighbours with pets if you could borrow what you need for a short amount of time. Be sure to do the same for them if you're able to!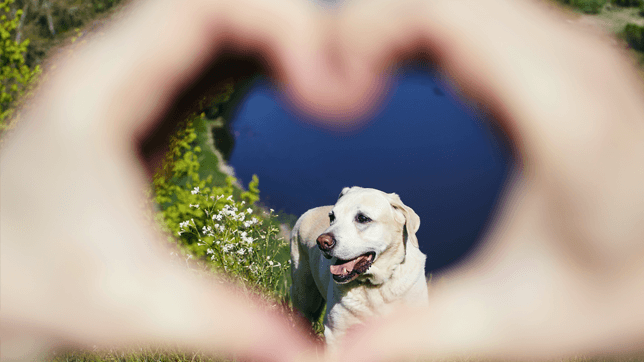 Save money on dog walkers
If you currently pay for a dog walker to visit your pooch while you work, is it possible for you to come home at lunchtime to do this instead? If not, do you have any friends or family that live nearby that could walk your dog for you to save you some time and money?
Top tip: If you have a friend who has a dog, you could even take it in turns walking them, giving your dogs the chance to socialise and exercise!
Skip the pet sitters
If you want to get away for a few days and unable to take your pet with you, why not ask a friend or family member if they can stay with your pooch or feline while you're gone? There are also some safe websites ​​set up for pet lovers to exchange in-home pet care for homestays around the world. You might be able to find someone to look after your cat or dog for free while you do the same for someone else!
Make do and mend
From an easy treat roll made from a cardboard tube to a towel braid toy, you can DIY some things to keep your pet entertained instead of having to buy them. Just make sure that you avoid using any small parts that may be potential choking hazards, and always supervise your cat or dog as they play with your creations!
Don't cancel your pet insurance
Before you cancel your pet insurance, you should try discussing changing your cover level or excess payment with your provider to help manage costs. By changing the cover level of your policy, your pet can remain protected, even if only on the basic cover, but it could be better than none at all. This could save you money in the long run if they were to cause an accident, get hurt or fall ill.
Buy food in bulk
Like with most human goods, buying pet food in bulk can sometimes work out cheaper than buying a bag or some tins as and when you need them. If you do buy in bulk, it's important to bear in mind the freshness of the product so that it doesn't go off before your pet manages to work their way through their grub.
Don't forget: Pet food banks offer a supply of free pet food to people in financial hardship.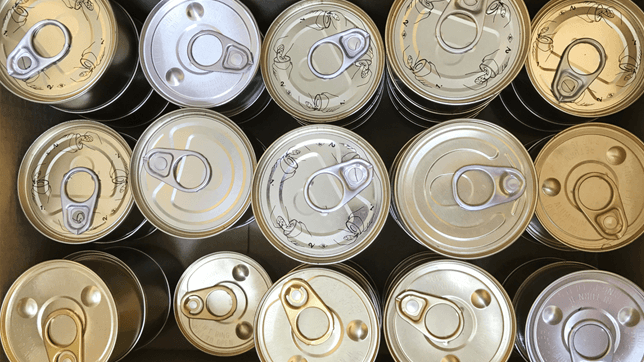 Don't skip the preventative care
While buying preventative treatment might seem like an unnecessary expense at the time, it can save you money over the course of your pet's lifetime as they can help you avoid expensive, unexpected vet bills associated with parasites.
It's also very important to take your cat or dog to the vet as soon as you notice any possible issues developing. This is because certain conditions can progress quickly and get expensive if not treated quickly, so early intervention is best to keep your pet happy and your bills as low as possible.
Shop around for medication prices
If you're given a prescription by your vet, you might find that the medication you need for your pet is available to purchase online at a cheaper price. You can also ask your vet if there are alternative options that are just as effective at a lower cost.
Learn to groom your pet at home
Professional grooming can be pricey, especially if you own a breed that needs regular de-furring, trimming or washing. Getting your cat or dog used to nail trims and ear cleanings at home can pay off and help save you money in the long run. For advice on how to do this at home, the vets and vet nurses at Joii are always happy to help and calls are free to Animal Friends cat and dog customers.
Do you have any money saving tips or tricks when it comes to caring for your canine companion or feline friend? Share with other pet lovers on our Facebook or Twitter page to help others during these hard times.
24/7/365 with the Joii app.
Our partnership with Joii Pet Care gives Animal Friends policyholders free online veterinary help, whenever and wherever they need it. Download the Joii app today.
The vets and nurses at Joii can provide you with veterinary advice, preventative care and diet plans. Free and exclusive to Animal Friends customers. T&C's apply
We've written some handy cat advice guides, to help you unlock the secrets of your mysterious moggy.
Cat insurance can help cover the cost of veterinary treatment if your cat gets injured or falls ill.
We know pets
Animal Friends Insurance is a multi-award winning FCA-regulated pet insurer, founded in 1998 to provide industry-leading pet insurance and first-class animal care to create a better life for every animal.
As one of the UK's largest pet insurance providers, Animal Friends works with vets, veterinary professionals, and partners pioneering the latest veterinary technology & healthcare advancements to achieve our vision.
Our policyholders have helped donate over £7.8 million to more than 700 animal charities worldwide and by educating and inspiring others to act on current events and responsible pet ownership, Animal Friends is driving positive change for animal welfare and conservation.