Seven types of Jack Russell mix
The Jack Russell is one of the UK's most popular companions due to its high energy and happy temperament.
The high energy levels of these happy dogs make them very hardworking pets. When they first came over to the UK in the 1800s, they were renowned for hunting.
However, as time has passed, these pets have bred with other dog types and created some well-known crossbreeds.
Here we take you through six examples of a Jack Russell crossbreed.
Jack-a-bee
A cross between a Jack Russell and a Beagle, the Jack-A-Bee is a sturdy and tough pet.
Their energetic and playful nature makes them a superb addition for a family with children, however, they're difficult to train, they are not the wisest choice for first-time owners.
In regard to pet grooming, this is required infrequently, which is beneficial from a financial standpoint.
Jack-a-poo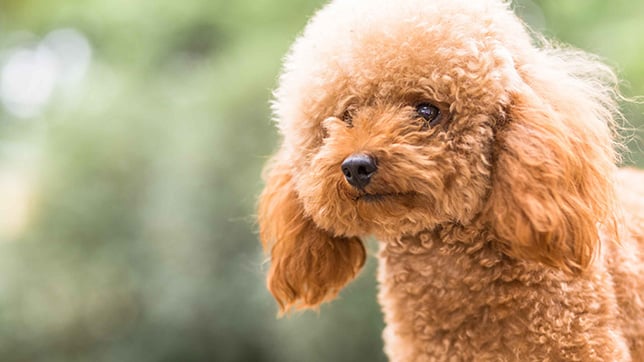 Also known as a Jackadoodle, the Jack-A-Poo is a crossbreed of the Jack Russell and a poodle.
Like the Jack Russell, they are a fantastic family companion, with a loyal and loving nature. However, they can be a very loud addition to the family home if they're adopted or purchased at a young age.
However, it is a good idea to bring them home at puppy age as they need time to bed into a new family. This early interaction will make them more mature in the long run.
The Jack-A-Poo is a healthy breed and has a lifespan of between 12 to 15 years.
Jack-a-ranian
The Jack-A-Ranian isn't as energetic as some of the other Jack Russell crossbreeds.
This cross between a Russell and a Pomeranian still has a very playful nature, but unlike others, sheds a lot and you'll have to be prepared to vacuum up their thick hair quite often.
They are easy to train but still require a bit of patience from their owners.
Jack chi
Known to some as the Jackhuahua, the Jack Chi, a cross between a Russell and a Chihuahua, is energy in a ball.
These dogs love to play with all family members and are not frightened of strangers in the slightest.
Despite their bursts of high energy, they also like to relax and love lounging about, as well as being stroked or cuddled.
Sadly, they are prone to health issues, especially allergic reactions to certain foods and environmental allergens.
Jack-rat terrier
The Jersey Terrier, the Jack-Rat, or the Jack-Rat Terrier as it's known to most, is an extremely active crossbreed of the Jack Russell and the Rat Terrier.
Despite their hyperactivity, they are still a great addition for first-time owners as they're moderately easy to train.
They love to be touched and have impeccable social skills, but they do love to wander off and that can be a handful when they're out on a walk.
Jack tzu
A mix between the Jack Russell and the Shih Tzu, the Jack Tzu is a watchdog by trade and renowned for its obedience.
These dogs are a celebrity favourite as they're considered a designer dog, and are fairly expensive to purchase.
For those with a busy lifestyle, Jack Tzu's are a great choice as they are well adjusted to spending periods alone by themselves.
Some of the major health concerns this breed faces include kidney and bladder issues, liver problems and deafness.
Jackshund
A cross between the Russell and the Dachshund, the Jackshund is a low maintenance breed that doesn't like to impose much on family life.
Despite their reserved attitude, they are good with children and their lack of activity means they're most likely to be found getting comfy on the couch.
They're also prone to getting overweight without much effort, so it's important to monitor their diet closely.
Find the information you need as we support you through every step of your journey with your canine companion.
Dog insurance can help cover the cost of veterinary treatment if your dog gets injured or falls ill.
We know pets
Animal Friends Insurance is a multi-award winning FCA-regulated pet insurer, founded in 1998 to provide industry-leading pet insurance and first-class animal care to create a better life for every animal.
As one of the UK's largest pet insurance providers, Animal Friends works with vets, veterinary professionals, and partners pioneering the latest veterinary technology & healthcare advancements to achieve our vision.
Our policyholders have helped donate over £7.8 million to more than 700 animal charities worldwide and by educating and inspiring others to act on current events and responsible pet ownership, Animal Friends is driving positive change for animal welfare and conservation.