How to help your children deal with the loss of a pet
Anyone who has lost a pet will know how much it hurts. After all, they're like one of the family. It's never easy – expected or unexpected – and children can find it difficult to understand what has happened. Read our helpful guide for some ideas on how to help your children deal with the loss of a pet.
How do I help my child with the loss of a pet?
The passing of a pet is often the first death a child will come across in the family. Children often form strong bonds quickly with pets, so they are likely to need support and guidance to understand their loss. They may have many questions including 'where did my pet go?' to which you should answer as honestly as you can.
If a pet is very old, has had an accident or is badly injured, try talking to your child before the death occurs.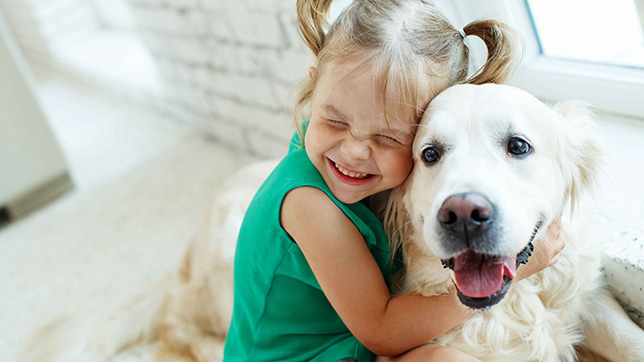 Putting a pet to sleep
One of the most difficult parts about owning a pet is telling a child when their beloved pal needs to be put down. But helping a child deal with this, will help them cope with other losses in their lives.

Firstly, you need to be completely honest. Explain that because you all love your pet, you must do the best thing for them. Tell your child that the vet has done everything they can, the pet is too poorly to get better and that they will die in peace, without pain or feeling afraid. You should be very clear that the pet will not return.
Be careful to use terms like 'put to sleep' as this may invoke feelings of worry in children when they go to bed themselves. Pretending the animal 'ran away', may also leave a child feeling frightened and confused.
Honour a child's feelings
Children may want to cry and express their feelings when they learn about the death of a pet. Take time to speak to the child and let them talk about their pet as often as they need to. Be sure to tell them that the passing of their pet is not their fault. You will also need to reassure the child that you (their parents) are not likely to die.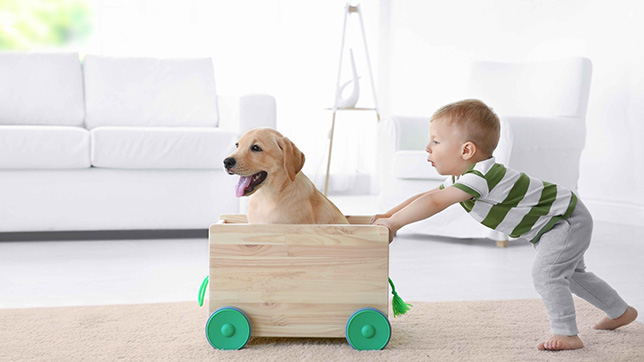 Create special memories of the pet
Children may like to create a special place where they go to remember their pet. It could be a rockery in the garden or a picture of them together.
You could plant a tree in the spot where your dog used to sunbathe or your rabbit used to like sitting. Your child might like to help light a candle and reminisce about their pet.
Another good idea is to help the child create a scrapbook. It could include photos of them with their pet or pictures they have drawn.
Tell others about the child's loss
You should make sure you tell any carers of the child about their loss. This could be nursery staff, a teacher or a grandparent.
Children may tend to daydream, fail to participate where they normally would or suddenly be upset. You may see a change in sleep or appetite.
Managing death is one of the most difficult aspects in life. But handled sensitively, the loss of family pet can be a tough but good life lesson on how to deal with death openly.

Hopefully this blog post will help you decide how to handle a pet's death.
Find the information you need as we support you through every step of your journey with your canine companion.
Dog insurance can help cover the cost of veterinary treatment if your dog gets injured or falls ill.
We know pets
Animal Friends Insurance is a multi-award winning FCA-regulated pet insurer, founded in 1998 to provide industry-leading pet insurance and first-class animal care to create a better life for every animal.
As one of the UK's largest pet insurance providers, Animal Friends works with vets, veterinary professionals, and partners pioneering the latest veterinary technology & healthcare advancements to achieve our vision.
Our policyholders have helped donate over £7.8 million to more than 700 animal charities worldwide and by educating and inspiring others to act on current events and responsible pet ownership, Animal Friends is driving positive change for animal welfare and conservation.