5th February 2019
You may or may not have heard about the new dog breeding changes that came into effect from 1st October 2018 under The Animal Welfare (Licensing of Activities Involving Animals) (England) Regulations 2018. These changes addressed a number of loopholes in the existing law and added some tighter restrictions to a number of animal welfare related regulations.
These only came into effect in England and there were no changes to the breeding law in Wales, Scotland and Northern Ireland. Yet!
What were the new rules that came into effect?
These changes will help tighten up the laws surrounding breeding and selling puppies with the hope of tackling puppy farms. A licence now needs to be obtained by anyone breeding puppies to make a profit or planning to sell three or more litters within a 12-month period.
Breeders and licence eligibility
Breeders need to apply for this licence by contacting their local council and it will be valid for 1 to 3 years, depending on their standard of care. A vet or inspector will come and visit to make sure the dogs:
live in suitable conditions and accommodation
are protected in case of fire or from the spread of disease
are given adequate food, water and bedding
get enough exercise
are transported in safe and comfortable conditions and in accordance with the Highway Code
Record keeping requirements for breeders
As well as having to acquire a licence the ways in which breeders need to advertise their dogs and how they must keep records of sales are outlined in the new law, too. These need to be kept and stored for at least 3 years so that they are available for inspection if necessary.
These include:
each dog's name
each dog's sex
their microchip and database details
each dog's date of birth
the address where the dogs reside
the dog's breed
each dog's description, markings and colours etc.
details of the dog's mother and father
details of any veterinary treatment they might have received
They will also need to make sure they keep a record of the microchip number of each puppy, the date of their sale and the age of the puppy on that date.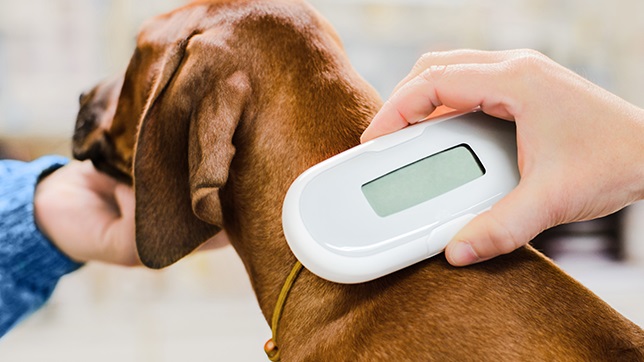 Advertising rules for breeders
Since October 2018 breeders advertising dogs or puppies for sale will have to follow a number of rules, with websites like Preloved and Pets4Home adding additional necessary fields when creating a breeder's profile.
A breeder must include all of the following when advertising their dogs:
their breeder license number
name of the local authority that issued their licence, i.e. their local council
a recognisable photograph of the dog being advertised
display the age of the dog being advertised
A welcomed change to the regulation was the ban from selling puppies under the age of eight weeks, which is why breeders now need to display the age of the dogs advertised.
Star rating and animal welfare standards
The introduction of a new star rating for breeders and other sellers will help buyers recognise breeders who are meeting high health and welfare standards. This rewards breeders who are doing the right thing and will hopefully encourage the sales of healthy and happy pups.
This might not stop puppy farms or imported puppy sales but it's definitely a step in the right direction. Wales and Scotland are looking at changing their regulations, too, so hopefully, the future looks better for puppies, kittens and buyers.
Read more news articles, opinion pieces, reviews and personal stories behind our dogs on our blog.
Dog insurance can help cover the cost of veterinary treatment if your dog gets injured or falls ill.
We know pets
Animal Friends Insurance is a multi-award winning FCA-regulated pet insurer, founded in 1998 to provide industry-leading pet insurance and first-class animal care to create a better life for every animal.
As one of the UK's largest pet insurance providers, Animal Friends works with vets, veterinary professionals, and partners pioneering the latest veterinary technology & healthcare advancements to achieve our vision.
Our policyholders have helped donate over £7.8 million to more than 700 animal charities worldwide and by educating and inspiring others to act on current events and responsible pet ownership, Animal Friends is driving positive change for animal welfare and conservation.