16th March 2018
Sport Relief
It's Sport Relief! It starts on the 17th and runs until the 23rd of March 2018. You could be getting involved through work, your school, or even through a gym. If you're taking part in the Nation's Billion Steps Challenge it might be a good idea to get your dog involved. You could squeeze an extra 10 minutes to that daily dog walk or play around the garden. You'll contribute to the daily target in no time at all.
Watch the rugby
Ireland have already secured the Six Nations title but still have one more team in the way of the Grand Slam. England! On St. Patrick's Day. In Twickenham. It's definitely going to be an exciting game on Saturday. So, whether you're watching the game from the comfort of your sofa, or you're heading down the pub with some friends, your dog can be a part of the action.
They might already be a big fan of watching the ball get kicked or thrown around the field, or it might be their first time watching. Either way, they'll love being involved.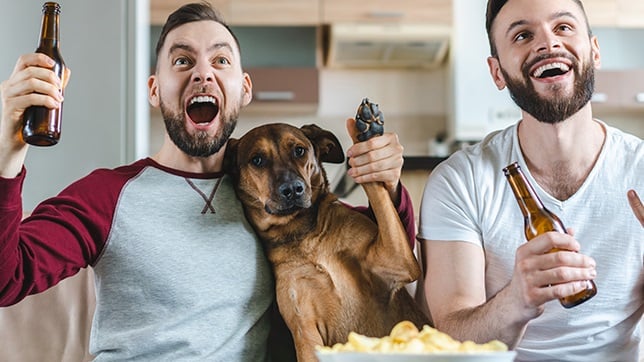 Music madness
Whether you're a Bluetooth speaker lover, a vinyl enthusiast, or prefer a classic CD, listening to some music is good for the soul. Take some time to relax with your pooch on the floor of your living room and savour the tunes.
Celebrate science
It's British Science Week and you might have a few games or experiments planned with the kids. Thanks to science being so broad a subject you can always find something fun for the whole family to get involved in, paws and all. From decorating plant pots ready to plant some seeds to watch them grow over the summer, to testing objects that float or sink in a paddling pool, there's plenty of dog-friendly experiments to try.
Movie marathon
With even more snow apparently heading our way you could hold a mini movie marathon. Just grab your family's favourite films and some snacks for everyone, including the drooling dogs, get comfy and get watching. A cosy marathon is perfect after a walk in the cold.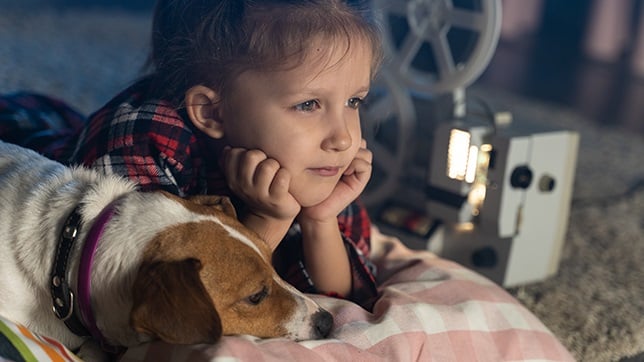 Read more news articles, opinion pieces, reviews and personal stories behind our dogs on our blog.
Dog insurance can help cover the cost of veterinary treatment if your dog gets injured or falls ill.
We know pets
Animal Friends Insurance is a multi-award winning FCA-regulated pet insurer, founded in 1998 to provide industry-leading pet insurance and first-class animal care to create a better life for every animal.
As one of the UK's largest pet insurance providers, Animal Friends works with vets, veterinary professionals, and partners pioneering the latest veterinary technology & healthcare advancements to achieve our vision.
Our policyholders have helped donate over £7.8 million to more than 700 animal charities worldwide and by educating and inspiring others to act on current events and responsible pet ownership, Animal Friends is driving positive change for animal welfare and conservation.