21st October 2019
Dogs bring so much joy and truly make a house a home, but unfortunately hundreds of thousands are still waiting for their forever homes in rescue centres across the country. This year welcomes the UK's first National Dog Adoption Day all thanks to K9 Magazine and DogsBlog.
What is National Dog Adoption Day?
On 25th October 2019, National Dog Adoption Day aims to provide a platform to debunk the myths about rescue dogs and to get people telling their pooch's stories. Some would never have even thought about dog adoption, but these conversations will allow people to familiarise themselves with the concept and learn about the advantages of rescuing a dog.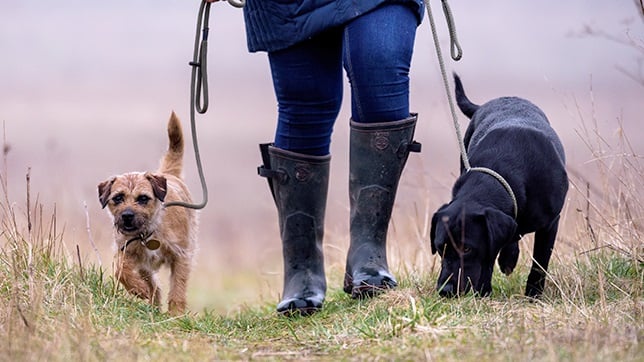 What are the aims of National Dog Adoption Day?
Through events, promotions and a big push to get everyone involved, National Dog Adoption Day hope to have a positive impact for the dogs waiting for their forever homes in rescue centres. Here are just some of their aims:
To promote the idea of adopting a dog
To help advise people on how to adopt a dog
To provide information on how to properly care for a dog
To encourage the idea of a responsible owner
To help raise the profile of local centres and organisations in their communities
To share the benefits and positives of owning a rescue dog
To provide advice on how to overcome behavioural problems
How can I get involved with National Dog Adoption Day?
If you have an adoption story, why not share your tale on social media by using #nationaldogadoptionday? You'll be helping debunk some of the myths around rescue animals while sharing your pup's beautiful story and might even encourage others to rehome.
Celebrities like Charlotte Hawkins, Pete Wicks, Peter Egan, Sarah Jayne Dunn, Jane Fallon and many more are supporting National Dog Adoption Day, but the more rescued dog ambassadors, the better. Share your story today!
If you found this article useful, why not visit our dog blog for more news, insight and opinion pieces?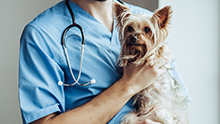 Dog insurance can help cover the cost of veterinary treatment if your dog gets injured or falls ill.