31st January 2022
What type of food do you offer?
Naturaw offers high-quality, hand-made and hand-packed raw food for dogs with no added fillers. Our 100% British mince is made from only high welfare and ethically sourced premium cuts of meat with low food miles.
Our core minces are based on the prey model of raw feeding, just like they would eat in the wild if they were catching their own food. It works out as 80% meat, 10% bone and 10% offal (organs) while our organic veg mix helps offer a varied and complete diet depending on your dog's individual needs.
Why you do it
We're a small team who are constantly inspired by our own dogs and their needs to create the best raw food, especially after seeing the difference the right diet can have on a dog's health, especially their skin!
We are committed to providing an ethically sourced diet with no compromise with all of our minces packed in completely natural, food-safe, GMO-free, compostable and plastic-free cartons.
The benefits behind your type of food
Just by looking at a dog's teeth or short digestive tract, you can match their anatomy to that of their ancestors or wild cousins, meaning our canine companions are designed to eat meat.
This raw diet can promote a shinier coat, healthier skin, improved energy levels and fewer digestive issues in dogs.
What makes you stand from the crowd?
High welfare & British meat
Biodegradable packaging
First to gain ethical accreditation and an organically certified product
Sent via carbon neutral DPD in wool insulation with a packaging return loyalty scheme
One tree planted for every subscription and each and every stockist order
If you found this article useful, why not visit our dog blog for more news, insight and opinion pieces?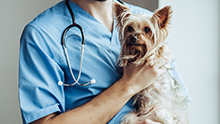 Dog insurance can help cover the cost of veterinary treatment if your dog gets injured or falls ill.