6th May 2015
Britain has a long-standing reputation as a nation of animal lovers. There are around 8.5 million dogs and 7.5 million cats currently living as pets in the UK, taking up places in our homes and our hearts. Most of us would do anything for our animal friends, but new figures from the ABI have revealed that many pet owners do not realise the vital importance of pet insurance.
The study has shown that only 30% of dogs are insured. This means that huge numbers of dogs are potentially left vulnerable. An even smaller percentage of cat owners have opted to insure their pet, with only 16% of the cat population currently covered.
According to the ABI's findings, the average claim for pet insurance in 2016 was a whopping £750, compared to £679 in 2014. In fact, the pet insurance industry as a whole paid out £706 million last year in claims. This equates to £1.8 million a day!
It's not just one-off payments for accidents and injuries that can cause the cost of veterinary care to mount up. Pet insurance can protect owners against the expenses of ongoing treatments for long-term conditions, complementary therapies and medication. That's not to mention the additional benefits afforded by some policies, such as help locating your pet should they go missing, or holiday cancellation compensation. You can also include public liability cover, which would protect you should your dog or cat cause an accident.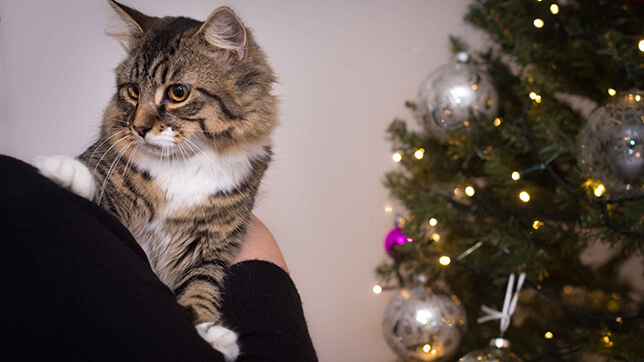 In many cases it is possible to gain pre-authorisation for treatment that your pet requires, meaning you don't have to pay for your pet's veterinary treatment up front before claiming it back. For example, our innovative, award-winning Pawtal system allows vets to get pre-authorisation for treatment within the hour (as long as applications are sent before 5pm) to ensure swift treatment.
Without adequate cover, there is always a risk that an owner will have to face making medical decisions based on what they can afford rather than what is best for their pet. In some cases, having pet insurance could quite literally be a lifesaver. Here at Animal Friends we strongly believe that every pet should have some level of cover, which is why we provide multiple policies at a variety of price points. It's important to find a policy that suits your pet's needs and your budget.
The cost of veterinary treatment is rising every year, so those millions of owners who don't have insurance should ask themselves: can I really afford not to insure my pet?
As pet owners, we always hope that we never have to deal with seeing our much-loved pet and family member in pain or discomfort, and it's not surprising that many of us worry about whether we would be able to financially cover those unexpected trips to the vet should the worst happen.
With the cost of veterinary care and treatment on the rise each year, buying a pet insurance policy can not only help provide protection for those one-off mishaps, it can also support with lifelong medical conditions.
At Animal Friends, we offer a number of policies to suit a range of budgets so no pet has to go without protection in those times of need, so you can just focus on spending more time together.
Read more news articles, opinion pieces, reviews and personal stories behind our dogs on our blog.
Dog insurance can help cover the cost of veterinary treatment if your dog gets injured or falls ill.
We know pets
Animal Friends Insurance is a multi-award winning FCA-regulated pet insurer, founded in 1998 to provide industry-leading pet insurance and first-class animal care to create a better life for every animal.
As one of the UK's largest pet insurance providers, Animal Friends works with vets, veterinary professionals, and partners pioneering the latest veterinary technology & healthcare advancements to achieve our vision.
Our policyholders have helped donate over £7.8 million to more than 700 animal charities worldwide and by educating and inspiring others to act on current events and responsible pet ownership, Animal Friends is driving positive change for animal welfare and conservation.