17th April 2018
We loved being a part of This Morning Live so much last year that we've decided it's too good to miss this year. We're just perfecting the finishing touches to our stand and accessories before we get it all packed and head on up to the NEC Birmingham for a fun-packed weekend.
Guide Dogs
Last year we were lucky enough to be next to the Guide Dogs and were surprised by their fantastic work and daily demonstrations. They truly were the centre of attention, and rightly so! They'll be there again this year, too.
Last year's atmosphere was fantastic, whatever corner you preferred. There was plenty to do and see, and it seems like there's even more this time around.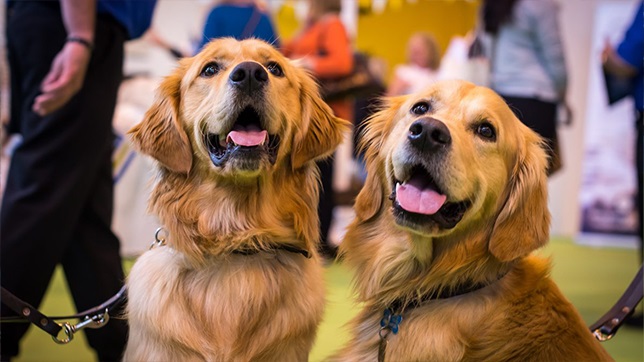 Photoshoot giveaway
We're excited to let you know that if you're visiting This Morning Live 2018 and take out a policy with us at our stand you'll be in with a chance of winning an exclusive pet photoshoot. If you're the lucky winner you'll be able to show off your best friend with your professional prints, which is all part of the prize package.
If you're already a fantastic customer of ours why not pop over to say hello and grab a tennis ball?
We'll be hosting a quiz, too, with a prize for the winning contestant. Everyone is welcome to have a go! And who knows, you might be the lucky winner.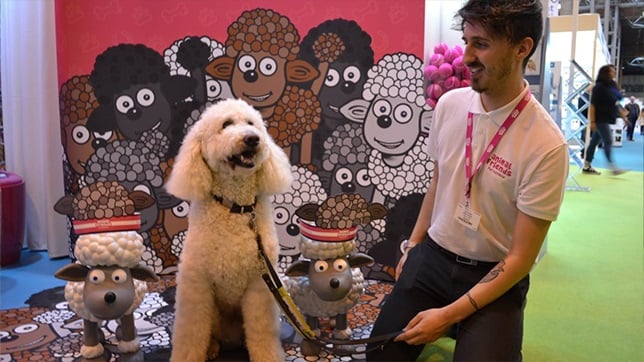 Come and say hello
So, whether you're visiting to meet Holly and Phil, get some cooking tips from Ainsley Harriott himself, or just coming for a nosey, we'll be waiting to meet you. Come and tell us about your fantastic pets, have a go at the quiz, have a gander at our policies, or grab a tennis ball.
We're counting down the days to be back at the NEC and we hope to see you there too!
Read more news articles, opinion pieces, reviews and personal stories behind our dogs on our blog.
Dog insurance can help cover the cost of veterinary treatment if your dog gets injured or falls ill.
We know pets
Animal Friends Insurance is a multi-award winning FCA-regulated pet insurer, founded in 1998 to provide industry-leading pet insurance and first-class animal care to create a better life for every animal.
As one of the UK's largest pet insurance providers, Animal Friends works with vets, veterinary professionals, and partners pioneering the latest veterinary technology & healthcare advancements to achieve our vision.
Our policyholders have helped donate over £7.8 million to more than 700 animal charities worldwide and by educating and inspiring others to act on current events and responsible pet ownership, Animal Friends is driving positive change for animal welfare and conservation.