Here at Animal Friends, we don't offer multi-pet discounts, because we don't need to.
We do everything we can to make sure you get the best price for your pet, no matter how big or small your animal family. We do this because we believe everyone has the right to access affordable policies to make sure their pet is protected in their times of need.
How is multi-pet insurance different?
Multi-pet insurance packages can work in different ways, and the type you're offered will depend on the provider you might be considering.
Single policy
A single policy that lets you insure all your pets together which usually means they will have the same cover, share their documents and have one policy number.
This can work well for those who prefer to keep everything together and only have to deal with one insurer and one renewal date but sometimes our pets have different needs which might require them to have different cover levels.
Discounted policies
Some insurers offer a discount for the extra pets insured with them, but each pet will have its own policy.
These discounts can offer savings, but you should always compare quotes with other providers just in case you see a similar policy cheaper elsewhere without the deduction.
Linked policies
Another type of multi-pet insurance is where insurers will simply link the various policies together within their systems, allowing you to easily add more pets without having to cancel and set up new cover just to make sure they are together.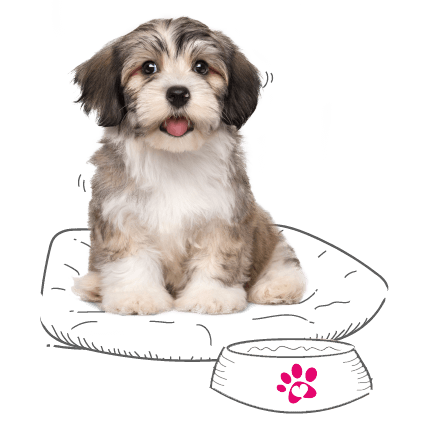 Things to remember
Check whether the provider's solution gives you a discount
Check whether you can specify different cover levels for your pets
Remember that it could be cheaper to have individual policies for your pets.
Why choose Animal Friends?
We keep our prices as low as possible so there's no need for discounts
You can choose different cover levels for each pet insured with us
Insure new pets with us at any time*
All cats and dogs get access to Joii Pet Care with Animal Friends.
*subject to minimum age requirements. Puppies and kittens must be at least 4 weeks old and foals at least 30 days old to be insured under an Animal Friends pet insurance policy.