3rd March 2023
(Photos by Scott Ramsay)
Rhinos are truly majestic creatures that have roamed the earth for millions of years. Due to habitat loss, poaching, climate change and other devastating factors, their populations have been declining rapidly over the past few decades. In fact, all five species of rhino are now classified as either vulnerable, endangered, or critically endangered by the International Union for Conservation of Nature (IUCN). The situation is particularly dire at Kruger National Park, with rhinos facing local extinction by 2028… only five years away.
Thankfully, these giants have organisations and individuals looking out for them, working tirelessly to protect them and their habitats. One such organisation is Tracker Academy, who has developed an entire programme to help protect rhinos from poaching – Rhino Guardians.
Who are the Rhino Guardians?
Tracker Academy's mission is to restore indigenous tracking skills to help protect the future of the local wildlife and people. The new Rhino Guardians Project will see trackers trained specifically for wildlife protection, especially rhinos, to help stop their extinction before it's too late.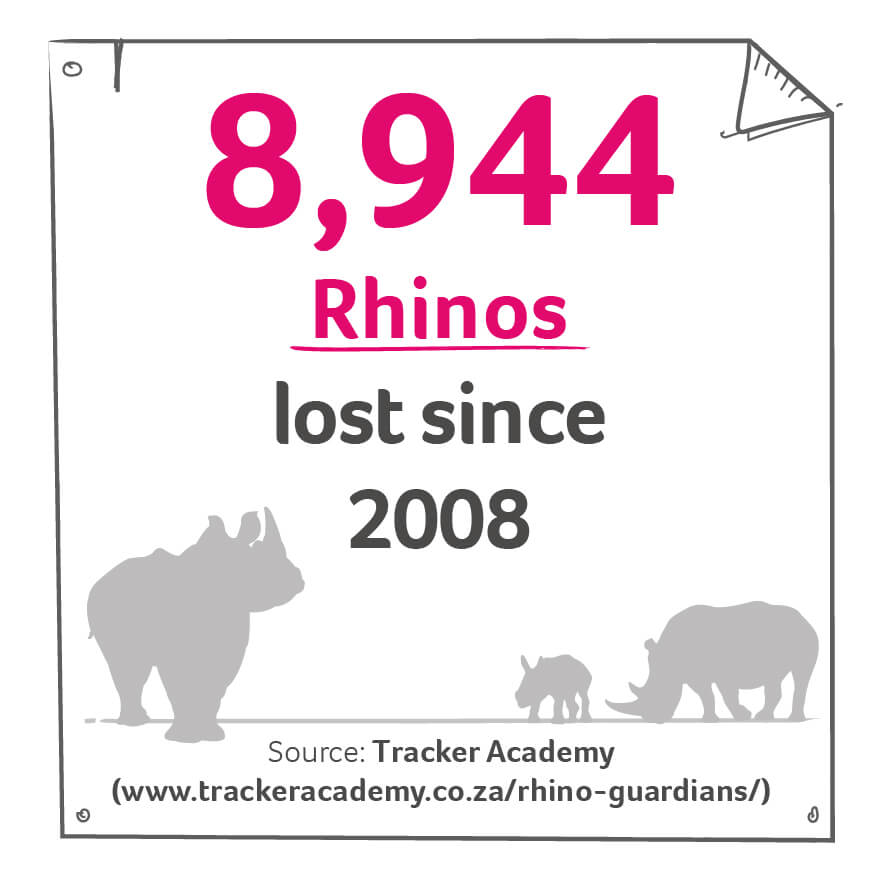 The project is run by trainers who have been at the forefront of the battle to protect rhinos, one of these is Innocent Ngwenya. Innocent told us that the programme will teach the trackers "to follow human footprints until they're located for the purpose of wildlife protection focusing on rhino, elephants and other animals."
"Having grown up just outside the Kruger National Park, I want to see the animals being protected for the future generation and I strongly believe that rhino protection is the answer."
How has Animal Friends helped?
Here at Animal Friends, we know that all animals deserve to be protected, big or small, near or far. That's why we're proud to be able to help these armoured giants by funding six places for students to become Rhino Guardians and provide a future for these incredible creatures.
How you can help Tracker Academy
To find out more about Tracker Academy, how you can support them and help protect animals like the rhino, why not follow them on Facebook or visit their website today? Check out our charity highlight page to keep up to date on all things Rhino Guardians.
Check out our charity highlight page to keep up to date on all things Rhino Guardians.