Birmingham Dogs Home was founded in 1892 to provide shelter for stray dogs in the local area who had nowhere to go.
For almost 130 years, the charity has been at the forefront of animal welfare in the Midlands by helping stray, lost and abandoned dogs find new homes or be reunited with their worried owners.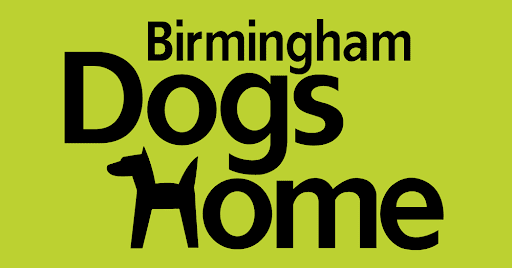 Our mission is to rescue, reunite and rehome the lost, abused and abandoned dogs of the West Midlands and provide education in responsible dog ownership to schools and other community groups.
Rescue
We accept any and all dogs in need, brought to us by dog wardens from across the Midlands and care for these animals 24 hours a day, seven days a week, 365 days of the year.
Reunite
From the thousands of dogs we rescue every year, we are able to reunite around 500 dogs with their worried owners.
Rehome
Each dog will receive the care and medical attention they need while they're with us but, ultimately, we want them to be rehomed into loving, forever homes and live the life they deserve.
We've provided support to Birmingham Dogs Home on a number of occasions in the past to help them continue to rescue, reunite and rehome as many dogs as possible and provide the very best standards of welfare.
We share a vision to create a better life for every animal and it's important to us and to our customers that we give back to incredible charities dedicated to supporting their local communities like Birmingham Dogs Home.
When they shared with us their plans for the new veterinary clinic and hopes of being a self-sustaining charity, we knew that we had to help! Our donation will not only pay for a dedicated X-ray room and equipment which will be at the heart of the new veterinary clinic, it will help empower the charity to drastically enhance how it operates and the number of dogs it can help, saving tens of thousands of pounds every year in the process.
The new facilities will enable an immediate diagnosis for dogs with multiple, complex medical conditions that come into the charity's care. This will mean dogs can receive immediate treatment and will recover more quickly, leading to them spending less time in the kennels, before finding their forever homes. The onsite veterinary clinic will aid the charity in becoming self-sustaining and allow it to continue to support the West Midlands community that it has been part of for the past 130 years.