Established in 2005 and acting as a coordinating rescue, Hope Rescue's work involves moving dogs from situations where they'll otherwise be put to sleep. The majority of the dogs that Hope Rescue has to save are those that have been taken in by local council pounds around the area of South Wales, and of course, by law, the pounds can euthanise the dogs if no one has claimed them after seven days. The charity also helps other local animal rescue centres when they are full and have dogs referred to them that they cannot take in.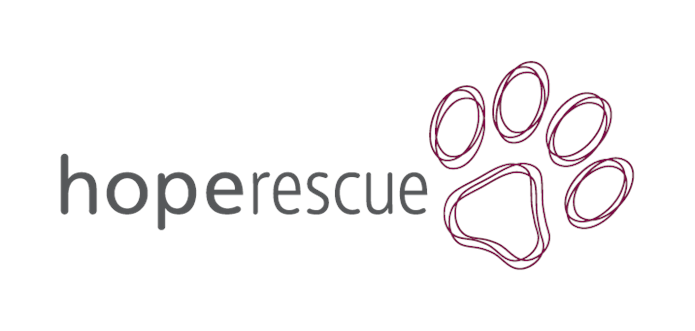 We've donated £11,000!
As the charity does not have a kennels of their own they actively find spaces for the dogs in boarding kennels, other animal rescues centres, rehoming centres and foster homes; these are all around the country and Hope Rescue covers thousands of miles every month to help find each and every dog a caring environment.
Although primarily a coordinating canine welfare charity, Hope Rescue sometimes has to take in the dogs themselves when they cannot secure a rescue space due to medical problems, very old age or the size of the breed. They'll also take dogs in from owners who can no longer care for their dog for whatever reason; the charity will foster these dogs via their fantastic network of foster homes.