Sue Hourd from the Bedfordshire charity Stray Cat Rescue talks us through one of the rescue cases that sticks in her mind.
2012 was a particularly hard year with lots of sick cats and kittens, no matter how hard we try to promote neutering there seems to be more and more abandoned cats and kittens needing to come into care. I find myself thinking, do I really need all this heartache and tears, life could be so much easier without organising my life around all the cats and kittens that need care and love, what's it all about? Then along comes Norman and suddenly I know!
Norman was found abandoned on Totternhoe Knolls in the early evening of March 18th 2013 by dog walkers who phoned me for help. He was brought straight over to me and what a poor little boy he was, thin, dehydrated and very cold, at only 6-weeks-old there was no way he was able to fend for himself. The weather at that time was horrible and he would certainly have been dead by morning, luckily he was found by people that cared and didn't just leave him there.
I called him Norman because Totternhoe Knolls is the site of a Norman Castle. Overnight I put him to bed with a heated pad and gave him formula at regular intervals, in the morning it was obvious that he needed veterinary help, as I had to go to work I asked Cheryl to take him. He remained there for the day so that they could give him regular fluids to counteract the dehydration and I collected him in the evening to take him home and continue the treatment with Cheryl taking over the next day when I went to work.
We syringe fed him a mixture of recovery diet and glutalyte until he started to eat on his own, once he did he went from strength to strength. I wasted many hours just watching him and imagining what the poor little boy had been through and that's when I realized this is what it's all about, this is why I keep doing it, every Norman I can help makes it all worthwhile, not just the kittens but all the cats that find themselves in desperate situations.
Norman made a full recovery and once he reached a good weight he went to a lovely new home with a family that have had kittens from us before, as I understand he has totally taken over and is much loved.
Will I carry on? Of course I will, this isn't the first time this has happened and it won't be the last, every time it starts to get too much and I wonder why I put myself through it along comes a Norman and it all becomes clear!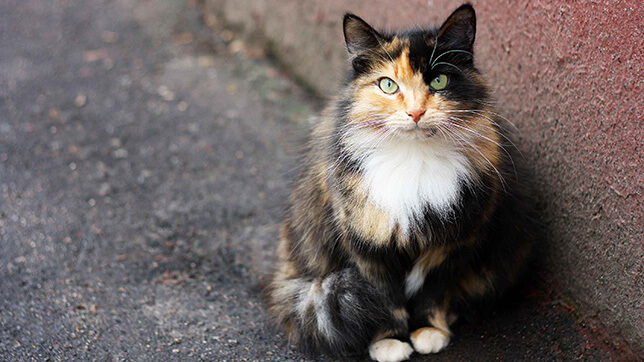 We've donated £17,000!