We are a national charity set up to support serving and retired police dogs. Every day dogs across the UK serve their country with courage, bravery and selflessness but receive little to no financial support in their retirement.
This means that the main costs of their care fall to the handler or their new owner, and with insurance to cover the dogs hard to find or excluding pre-existing conditions it can be expensive.
Unfortunately, this means that some dogs can't be adopted by their handlers that they have been so used to working alongside and living with. Many handlers are then torn between providing their best friend with a long and happy retirement while being left with ongoing vet bills which can amount to thousands. Our Foundation is completely run by a group of dedicated volunteers, whose free time is spent helping run the charity.
In 2021, the Foundation held its inaugural awards honouring some of the UK's bravest serving and retired canine heroes.
Find out who the winners were here.
Protect
By influencing lawmakers, supporting campaigns such as #FinnsLaw and #FinnsLawPart2 and explore providing protective equipment to serving police dogs we are working to provide greater protection to these dogs who sacrifice so much.
Celebrate
These dogs go above and beyond to keep us all safe and provide an outstanding service to the communities in which they serve. We think they deserve to be celebrated. Through #ThinBuePawAwards, we shine a light on their incredible achievements both whilst in service and during their well-deserved retirement.
Rehabilitate
Once these dogs retire from active service, they receive no financial help from the force, so we have set up a fund to help cover the cost of medication, hydrotherapy and other treatments. We want to make sure these heroes can enjoy a long and happy retirement, one dog at a time.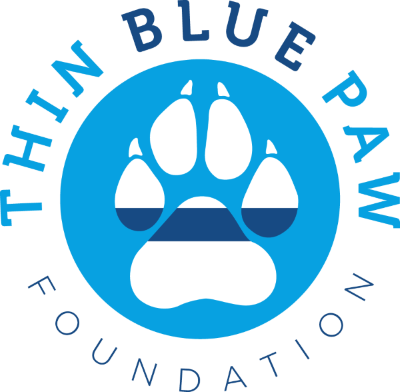 We currently have 85 dogs registered with us and with this number growing we see more dogs needing funding for life-saving operations, therapy, treatment and medication.
The £100,000 donation made by Animal Friends makes an incredible difference to the help we are able to provide while our dogs also benefit from easier access to vets, preventative care, and rehabilitative treatment through the Joii app.
Find out how we can provide cover for retired police dogs with our policies.