Who we are
Almost Home Dog Rescue aims to provide a safe haven for dogs that have been abandoned through no fault of their own, rehoming them and educating the next generation of dog owners.
What we do
By taking in the dogs that have no homes, we ease the stress on the local community, while helping ensure that the dogs are given a second chance in life. We're also here as a backup to those rehomed through our charity, preventing any of our dogs from becoming homeless again.
We are a volunteer-led charity with a team of dog walkers, groomers, behaviourists and even financial advisors! All of these people bring a specific skill set to our Rescue and we're very fortunate to have a dedicated group of people who believe in our cause as much as we do. As we tell them often, we couldn't do it without them.
How Animal Friends has helped
Almost Home Dog Rescue has found itself facing an unprecedented demand for help, following an overwhelming surge in dog ownership during the pandemic. The charity is increasingly inundated with requests from people to rehome their dogs, for a multitude of reasons. These dogs often require vet treatment for conditions which were previously undiagnosed or untreated.
This is driving up veterinary bills, which are averaging around £3,000 per month and have been as much as £6,600.
Animal Friends wanted to ease some of the pressures Almost Home Dog Rescue is facing and donated £1,500 to help towards their veterinary costs.
"Without your help, our struggle to take in and help so many dogs will continue."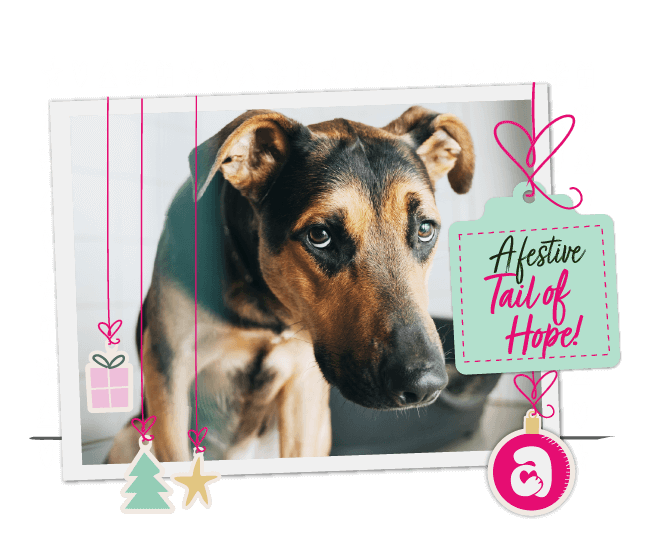 Make a difference with Animal Friends Giving Back by volunteering your skills, talents, and time.