Who we are
Founded in 2005, Oldies Club is a volunteer-run registered charity that rescues and rehomes older dogs, aged seven years and over, in the UK, who have found themselves homeless through no fault of their own.
What we do
Rather than placing our dogs in kennels, we prefer to care for them in a home environment through fostering, until they find their forever homes. This spares the elderly dog the stress of being in rescue centre kennels and means they are surrounded by love and attention, instead of the noise of other dogs.
Our foster homes are spread around the UK and each of them has been carefully checked. Before we place a dog in a foster home, we try - as far as possible - to ensure that we know the likes, dislikes and needs of the dog to ensure their temporary home is one they'll be happy in. While our aim is adoption of the older dogs coming into our care, some dogs do join our sponsor dog scheme (most often for health reasons) where the dog remains in a forever foster home, with Oldies Club covering the dog's vet bills for the rest of their life.
How Animal Friends has helped
Animal Friends has helped Oldies Club for over ten years and has donated £26,000 to the charity to support their tireless work for elderly dogs.
How you can help
There are lots of different ways to support Oldies Club, from donating money to sponsoring an oldie, supporting or holding events, and sharing our social media posts. All donations add up to help us continue our rescue work and we appreciate each and every one. If you have time in your life and space in your home to help an older dog adjust to a change in its life, you could even foster!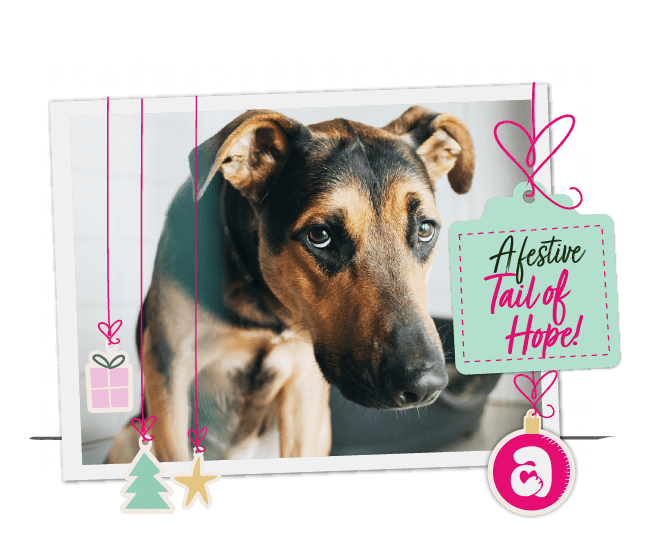 Make a difference with Animal Friends Giving Back by volunteering your skills, talents, and time.